Conservatory roof replacement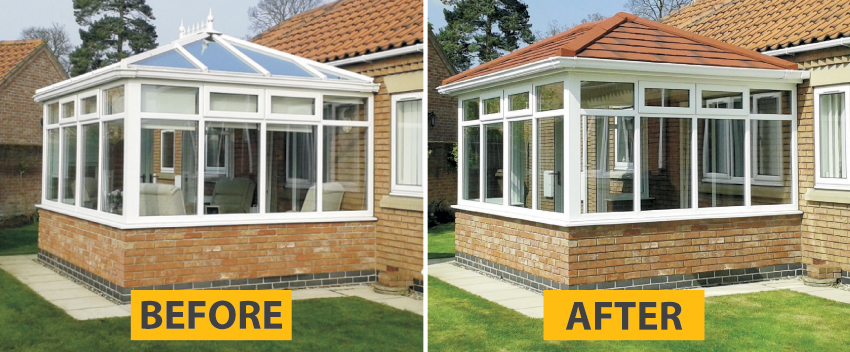 Want some help and inspiration?
The main reason you buy a conservatory is that you and your family can use it as and when you please. It can be frustrating and annoying when it is too cold to use in the winter and far too hot and uncomfortable in the summer. A solid roof with or without a roof lantern eliminate these problems, due to the materials and insulation used.
Installing a replacement conservatory roof is an affordable way to improve your home. Renewing your conservatory roof will make your living space feel like a new extension and can create an all-year round living space.
A conservatory with a solid roof or with a roof lantern can be an excellent addition to your home. It also creates an additional living space.
Areas covered
Trusted Home Improvements conservatory roof replacement service is available in Bridgend, Cardiff, Newport, Swansea, Porthcawl, Caerphilly & Carmarthen plus all over South & West Wales.
Solid Roofs for Conservatories
Most conservatories from the 80s and 90s would normally feature polycarbonate sheets on the roof area. If your conservatory roof has reached the end of its natural life and is looking dated and tired, then it may be time consider a more up to date replacement. Materials used today is far more durable and efficient than what was available back in the days at an affordable cost.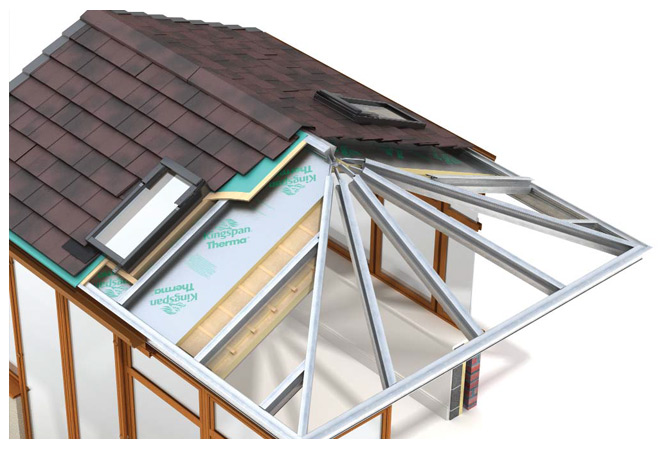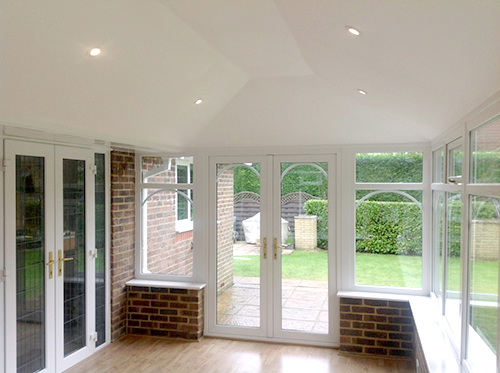 They can be completely bespoke and it will have the look of a new room with newly plastered ceilings with new lighting etc.
Tiled or slate roofs take the best aspects from any previous materials. Additionally, they can reduce glare, energy costs and insulate the space from noise.
Frequently asked questions
Most frequent questions and answers
Can you Fit a New Roof to your Old Conservatory Frames?
Yes, is normally the answer, but to prevent guess work and disappointment we will make arrangements with you at your convenience to carry out a survey and let you know whether it is suitable to have a new solid roof on them.
Why is a new roof the best method for unlocking a conservatory's full potential?
There are so many styles of conservatories that can benefit from having a new conservatory roof, including victorian, edwardian, lean-to etc. It is true that the roof shape can play a major part in the replacement cost.
Skylights can be added to the roof installation if there is a fear of losing natural light.
This exceptional thermal performance minimises heat loss – which translates into reduced energy bills.
Get in touch today for a free no obligation quote